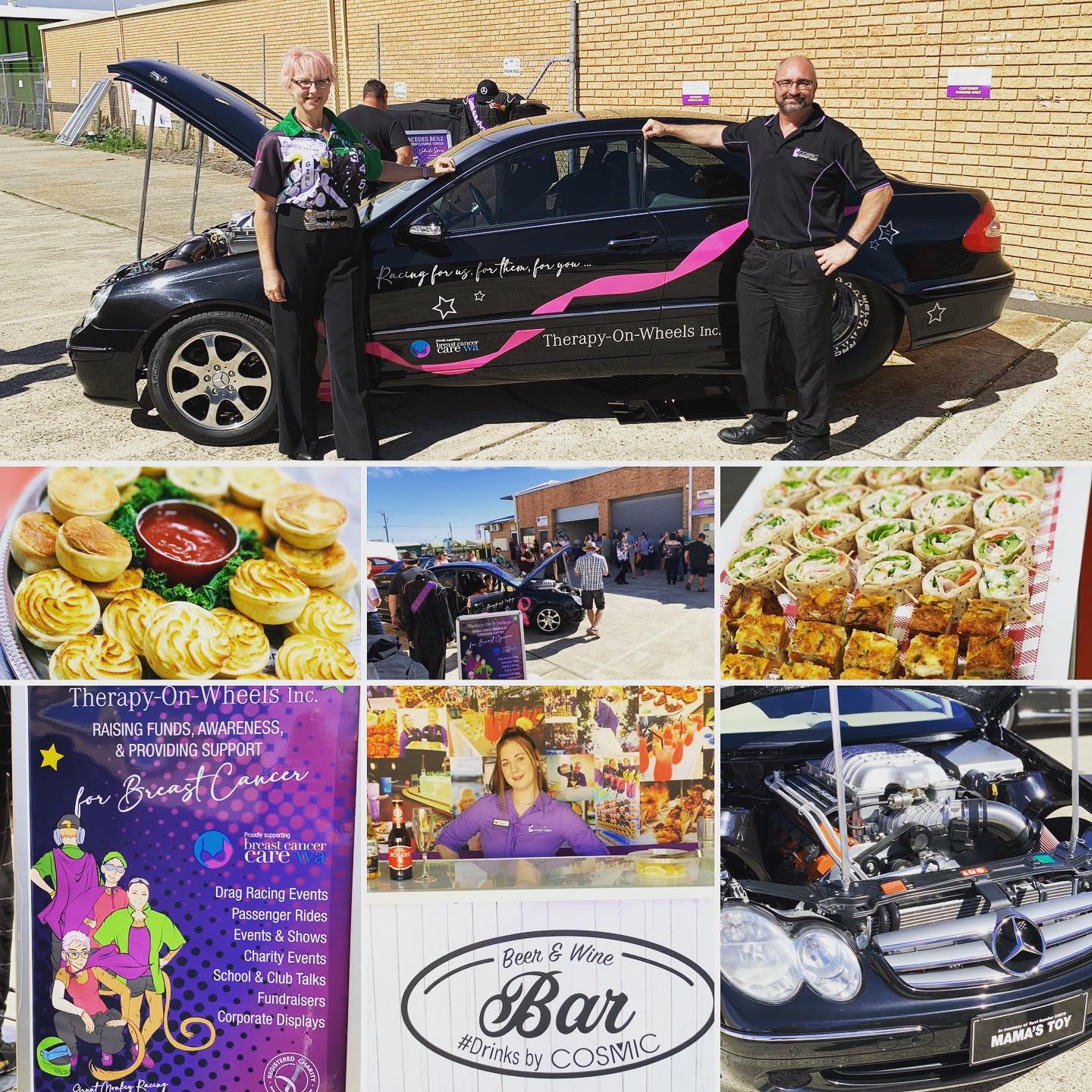 We were proud to host the launch party for Therapy On Wheels with the unveiling of their 200kmph plus Mercedes Benz at our premises in October 2020.
10 seconds might not sound like much, but when you are strapped into the 'Therapy on Wheels' Supercharged Hellcat Mercedes Benz burning down the straight it will be an adrenaline rush like no other.
As seen on Channel 9 as winners of "Best in the West" it is clear to see this is no ordinary Mercedes and no ordinary charity. Andy & Mick's passion and enthusiasm is infectious and the support from the community is a testament to the popularity of this project.
For more information on how you can help, engage or donate please visit:
https://www.therapyonwheels.asn.au/
Recent Posts
Coronavirus does not seem to be going away anytime soon, but restrictions are lifting, and the vacc …

We were proud to host the launch party for Therapy On Wheels with the unveiling of their 200kmph plu …

Cosmic Cocktails & Events is proud to be recognised for our efforts during 2020. When we submitt …