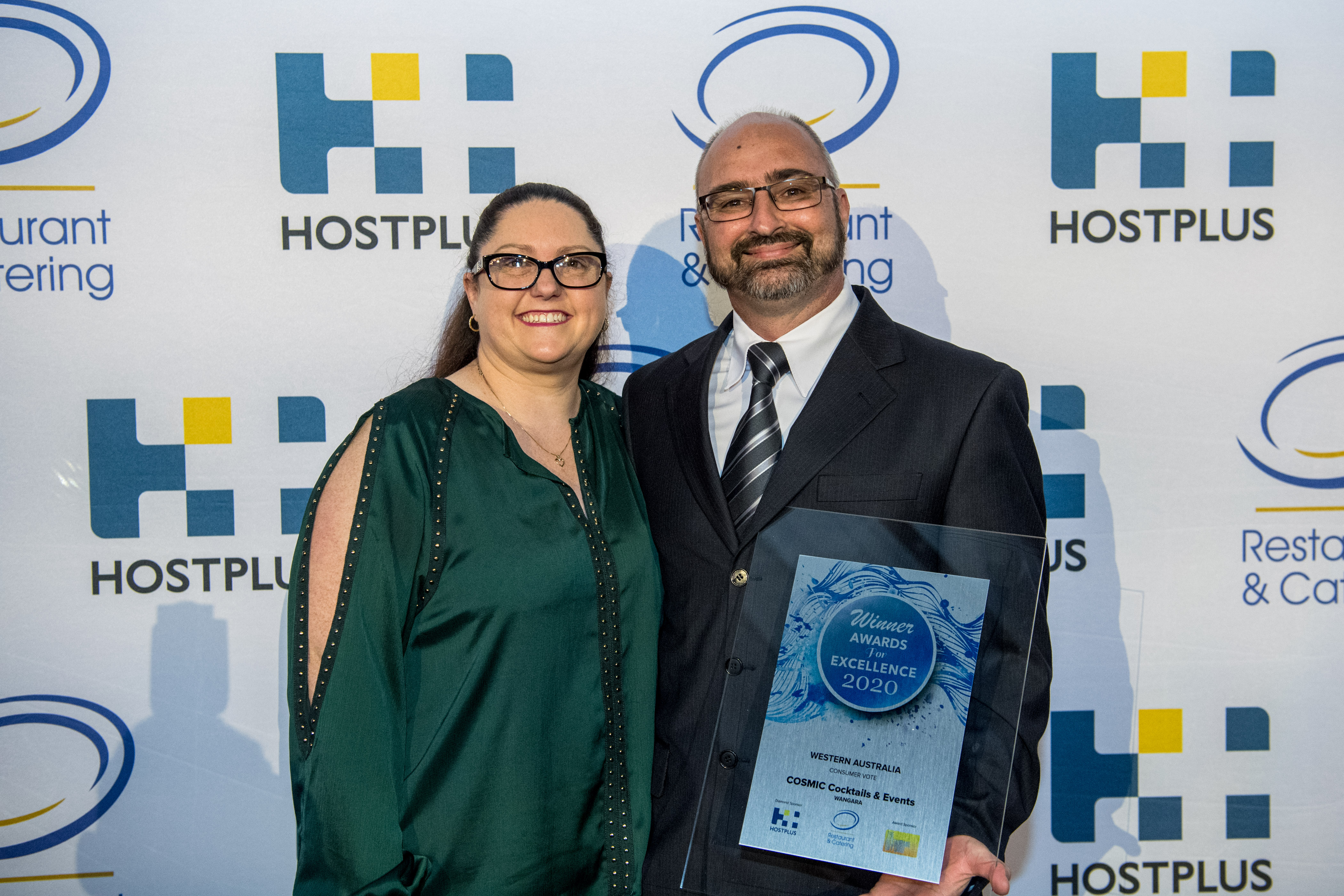 Thank you to all of our Customers for your Votes.
We wouldn't be where we are today without your support.
Cosmic Cocktails & Event take great pride in our awards as many of them are voted by our customers. The Restaurant & Catering, Savour Australia Awards for Excellence held in Perth Western Australia each year are the largest and most prestigious catering awards in the country.
Restaurant & Catering WA 2020 Consumer Vote Award - Winner
Each year, Restaurant & Catering conducts the Savour Australia™ Restaurant & Catering HOSTPLUS Awards for Excellence throughout Australia. The Awards for Excellence program is regarded as the most dependable and authoritative guide to Australia's best restaurants and caterers. The Consumer Choice Award is voted by the public for their favourite Cafe, Restaurant or Caterer.

Cosmic Cocktails & Catering were voted by the public as their favourite Caterer in WA for 2020 adding to the three years in 2012, 2013 and 2014 COSMIC Cocktails & Events won the award.
Recent Posts
We were proud to host the launch party for Therapy On Wheels with the unveiling of their 200kmph plu …

Cosmic Cocktails & Events is proud to be recognised for our efforts during 2020. When we submitt …

Thank you to all of our Customers for your Votes.We wouldn't be where we are today without you …