WHAT IS THE CONSUMER VOTE AWARD?
The Consumer Vote Award is an award, awarded to the business in each state who receives the most votes from consumers. Votes are collected over a few months at the start of each calendar year, and then tallied. The winner is recognised at their respective state gala dinner.
Simply by voting for your favourite restaurant, cafe or caterer you go in the draw to win a lunch or dinner voucher to one of our prestigious 2019 State Award Winning restaurants.
COSMIC Cocktails & Events haven't entered for several years as we won this award three years out of the 4 times we entered from 2012 to 2015.

Given the climate at the moment we thought we would try and give our customers the chance to win themselves a free dining experience thanks to Restaurant & Catering.
It is easy to enter and vote for us, you will be asked 3 things:
Name of Venue: Cosmic Cocktails & Events
Suburb of Venue: Wangara
State of Venue: Western Australia
and then your Name, Email, Phone and State so you can be notified if you are the winner.
CLOSING DATES
WA, SA and VIC – 11 September 2020
You can only vote once, but each member of your house can vote if they have a different email. Share with friends and family and ask them to vote for us too.
Note: You may need to clear your cookies if using the same device with different details to vote.
Each year, Restaurant & Catering Australia (R&CA) conducts the Restaurant & Catering Hostplus Awards for Excellence program throughout Australia. The program, is the most dependable and authoritative guide to Australia's best restaurants and caterers. Once you have voted, your favourite establishment will be invited to enter The Restaurant & Catering Hostplus Awards for Excellence.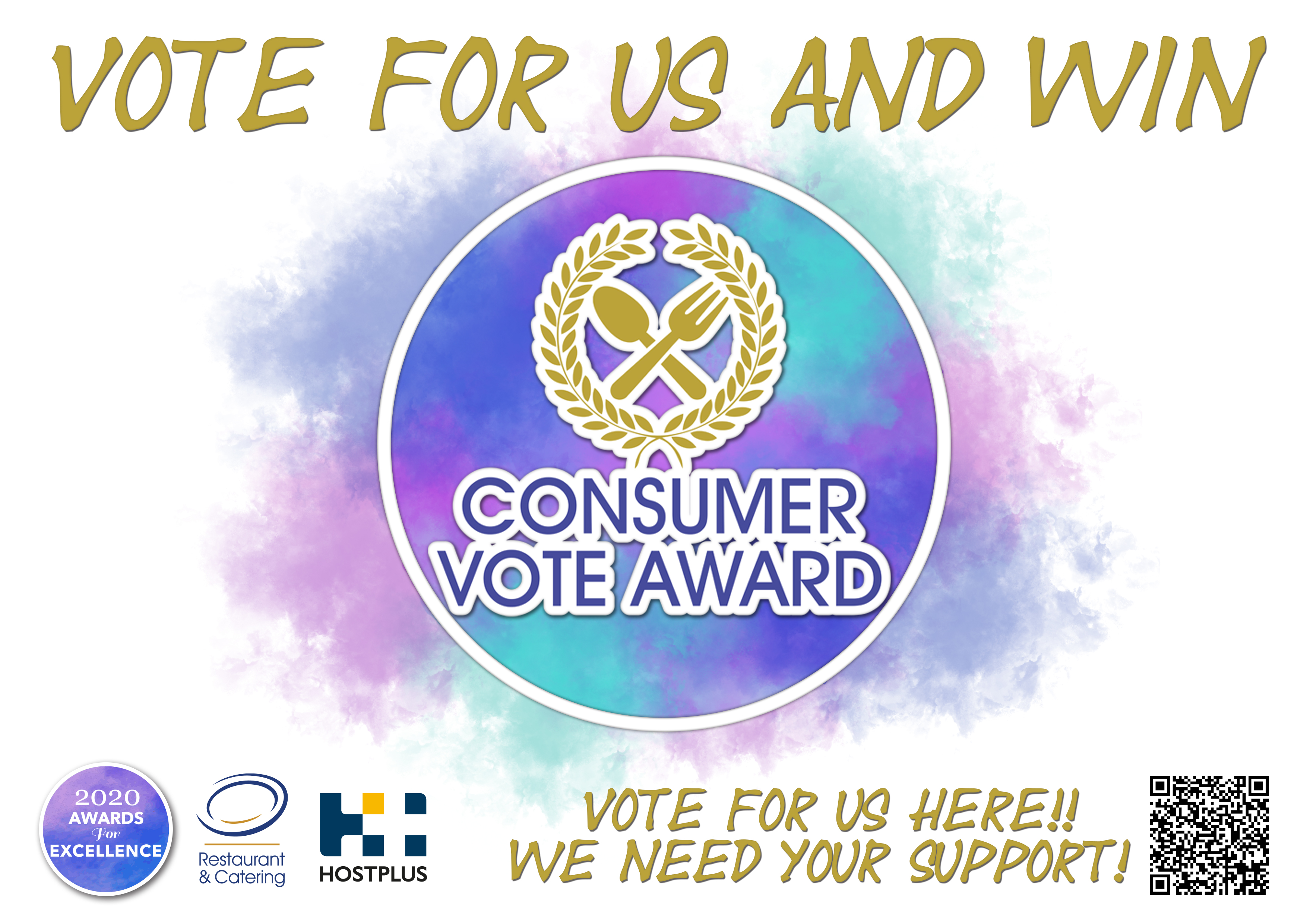 Recent Posts
WHAT IS THE CONSUMER VOTE AWARD?The Consumer Vote Award is an award, awarded to the business in each …

As we start to see some things returning to 'normal' we must remember it's a 'new normal' and for ma …

Here at Cosmic Cocktails & Events we believe your feedback is important not only to us, but to f …